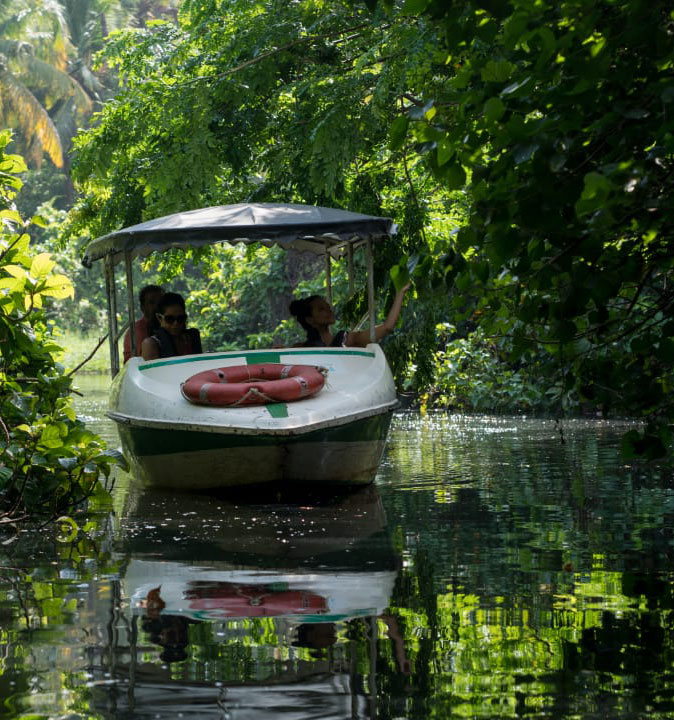 POOVAR is located in Southern Kerala
by tranquil backwaters and opening out to the Arabian Sea and it also has a dream golden sand beach. Unspoiled and amazingly unexplored, the backwater cruise takes you through the Neyyar Lake, which is totally picturesque with the golden sand beach and beautiful backwater full of mangroves.
The Poovar Leela Backwaters
The Poovar Leela Backwaters Inn has been running Backwater Craze Entertainment for the past ten years in Poovar Trivandrum. The crystal clear water helps you discover unexplored pleasure. Also, the historically significant Poovar is a harbinger of health and prosperity along with its Mangrove forest and a beautiful beach adjacent to it.